Words from our graduates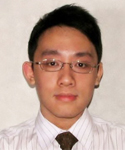 (Class of 2015)
Robert Lam
As a graduate in the business field and being a co-founder of an internet community, I felt I was in need of the knowledge to prepare myself for the highly competitive and extremely fast paced environment. This Programme with its high reputation and well developed syllabus attracted me to give it a try.
The two years of studies is a fruitful experience and completely changed my perspective to the world, equipped me with highly diversified knowledge to go through challenges. The course does not only provide students with the latest news of Internet trends, it helps students to develop their abilities in mental, technical and business areas. It beautifully reinforced my knowledge and gave me a chance to learn more about myself.
Meeting friends in projects and events also greatly elevated my social network from various industries. This programme was truly a remarkable memory which helps me to find my direction and to proceed in my career with a clear route.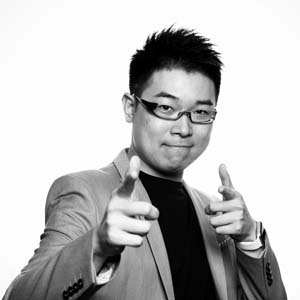 (Class of 2015)
Thomas Qian
The 2 years of studies I have spent in this programme have been truly a remarkable time in my life. The Master of Science (ECom&IComp) from The University of Hong Kong is one of the most prestigious and pioneering masters programmes, with a wonderful blend of business and IT technical knowledge. It has transformed me from an IT novice into an experienced veteran with strong e-business acumen.
Thanks to the rich diversity of the student profiles in this programme, and various tech talks and startup events hosted via alumni association, my social network has been elevated to a whole new level, with new friends from different industries and nations who share the same passion for IT technology and startups.
Whatever the future may hold for me, I know this programme has equipped me well with the social, business and technical knowledge I need to overcome any challenges ahead.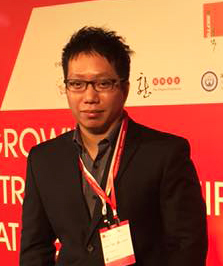 (Class of 2014)
Ivan Law
Enroll to this master programme has been one of best choices I made in life. The professors here really experienced in their own rights and they helped me shape my own sense of problem solving skills. The experience sharing among my fellow students really help sharpen my professional and personal decision making. The resources from the programme office and HKU are amazing. Be sure to pay close attentions of your email box for any upcoming events or any awesome opportunities within campus. Through this master program I have gain a chance to take up president role of our HKU MEICOM Alumni body upon my graduation and it has been a life changing experience for me exceptionally for someone who been living his whole life in U.S. for the past 20 years. I'm also fortunate enough to found my co-founder in this master programme and build an awesome company together. My partner and I utilize what we learn and the hands-on experience that we gained from this master programme to create meaningful products where we proudly contribute back to HKU communities and our society. Without this programme, alumni and its professors, my company "Passber Limited" wouldn't exist and I wouldn't be here sharing with you. Be active, be involved, be open-minded, and especially be a good listener!