Words from our graduates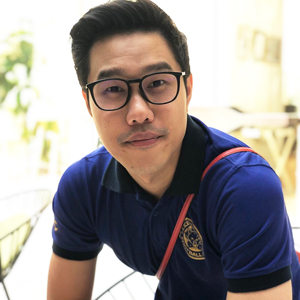 (Class of 2019)
Nipatkusolkit Posatorn
Digitalization is a phenomenon which has been transforming the way various businesses conduct over the recent years. As a central banker, it is essential to get equipped with IT skills and business insights in order to facilitate the establishment of a new tech-driven financial era.
Despite being the BOT's scholarship holder, HKU's MSc(ECom&IComp) has always been my first choice due to its strong reputation and distinguished professors. The programme offers a full spectrum set of curriculum that consists of both IT and business-intensive courses by which students can select what to learn base on their interests. Together with its hands-on learning philosophy, MSc(ECom&IComp) is, and will be, the programme I recommend to all dream-catchers.
While this programme provides students with great learning curve, it also requires great effort from students in return. As a full-time (and foreign) student, I found that adaptability and teamwork are keys to go forward with classmates from different background. I would say that this programme is challenging but surely worthwhile.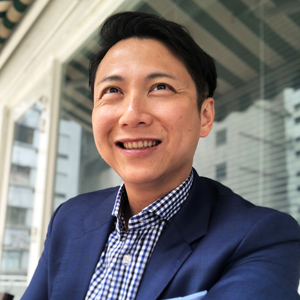 (Class of 2018)
John Chan
I have been working in IT field over a decade and I found my knowledge in the e-commerce world was inadequate. For a better career path, I chose to study in this programme. I am a careful person. I did research on similar ones before I took this programme. The biggest attraction of this programme was the wide spectrum of the syllabus that even covered legal aspect in e-commerce and the reputation of the team of professors from local and overseas. Their teachings were very practical and updated. With much luck and effort, I got a pass with distinction. The tips for fellow students are to listen to the audio recordings again if you find difficulties during classes and build your own "mind map" before examination. Do not just memorize everything which you surely cannot - try to put lines between dots and construct the relationships between things you are going to learn. Then, you will find it easier to succeed in this programme.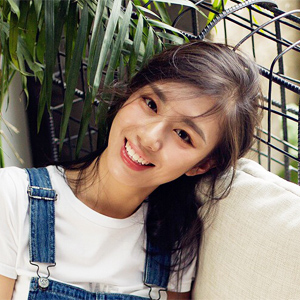 (Class of 2018)
Kira Sun
The Internet is flooding our daily lives and it is everywhere. I worked in a retail company and I realized that the traditional retail is changing, and the e-commerce era is covering the world. HKU MSc(ECom&IComp) programme is a surprising choice to me. It is a converged programme that mixes computer science, especially Internet technology with business. It is not a programme that only focuses on technology. We can use technology and business sense to create future opportunities in different business situations. Some of the professors in this programme are from the world's most powerful universities as our visiting professors. So we can get a broader view and more learning resources.
As a full-time student, I have more time to study, but I have to leave my job. This seems to be out of touch with the business. But in fact, I am able to look at the problem from the perspective of the customer. I can work with other part-time students on projects and discuss business models and technical issues.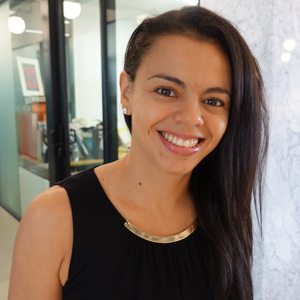 (Class of 2018)
Patricia Cisneros
As a full-time student coming from the other side of the world, my experience studying in MSc(ECom&IComp) was not only academically but also culturally enriching.
I was first attracted to this programme by the diversity in the curriculum. I have a background in business and IT so it fitted my profile and my career aspirations perfectly. From an academic perspective what I found the most valuable about this programme was the exposure to different sources of knowledge and mindsets. My classmates came from different backgrounds, countries and industries. It was not only about learning from a business case but from dozens of different perspectives and opinions about it.
As a full-time student, I struggled to adequately manage my time. Some courses were very demanding, and it was important to plan ahead.
I am currently the project manager of a Hong Kong-based startup, the opportunity came after I took one of the business courses of the HKU MSc(ECom&IComp) programme.