CHEUNG, Paul, Y.S.
PhD, D.I.C., C.Eng., MIEE, SMIEEE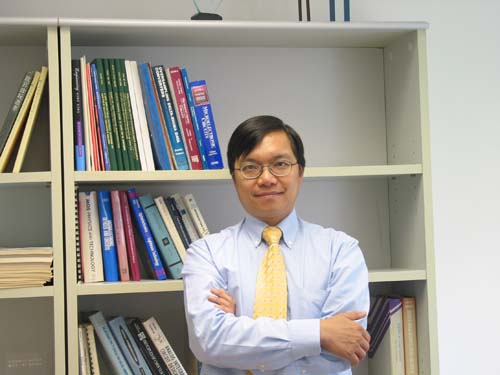 CHEUNG, Paul, Y.S.
Programme Director of MSc(ECom&IComp)
Professor, Department of Electrical and Electronic Engineering, HKU
Associate Director, Knowledge Exchange Office
---
Professor Paul Cheung, Programme Director of the Master of Science in E-Commerce and Internet Computing Programme, is professor in the Department of Electrical and Electronic Engineering and former Dean of Engineering. In addition to his academic position in the Faculty of Engineering, he is also Associate Director of Knowledge Exchange Office of the University of Hong Kong. From 2002-2004, Professor Cheung was on secondment from the University to the Hong Kong Government as the Policy Advisor of the Innovation and Technology Commission, providing advices and support to the Government on innovation technology policies, strategy, and policy research. Prior joining the Government, he was Corporate Senior Vice-President in technology, at Pacific Century CyberWorks (PCCW) responsible for the strategic development in technology for the group while on leave from the University in September 2000. Before joining the private sector, he had spent 22 years as a scholar and educator in the academia, and was the Dean of Engineering at the University of Hong Kong from 1994-2000.
Professor Cheung received his B.Sc.(Eng) and Ph.D. degrees from the Imperial College of Science and Technology, University of London, both in Electrical Engineering, in 1973 and 1978 respectively. His research interest and experience includes computer architecture and applications, signal processing & pattern recognition, E-commerce technology & the Internet and VLSI design. He has served as General Chair, Technical Chair and members of a number of major international and regional conferences. He has delivered over 10 keynotes and invited lectures at conferences and to many business schools including NYU, Kellogg School of Northwestern University, Sloan School of MIT, Marshall School of USC, Stanford University Sloan Class, CEIBS, Wharton School of U Penn and Macquarie University.
He also served, as a volunteer leader, as the Asia-Pacific Region Director of the Institute of Electrical and Electronic Engineers (IEEE) from 1995-96, IEEE Secretary in 1997, and served in many international committees. He is a member of the IEEE Awards Board since 2004 and is the 2007 Chair of the Awards Board. He is a Chartered Engineer, Member of the IEE and a Senior Member of the IEEE. He was an independent non-executive Director of PCCW from 1999-2000.
In his spare time, Paul is a keen diver, an occasional cyclist and skier, a regular jogger, and also pretends to be a music and golf enthusiast. He led a team of over 1,100 runners from the University of Hong Kong and ran the 2006 Hong Kong Marathon and he tries his best to keep up at least three sessions of gym every week.