Case Study Project Public Presentation (July 2018)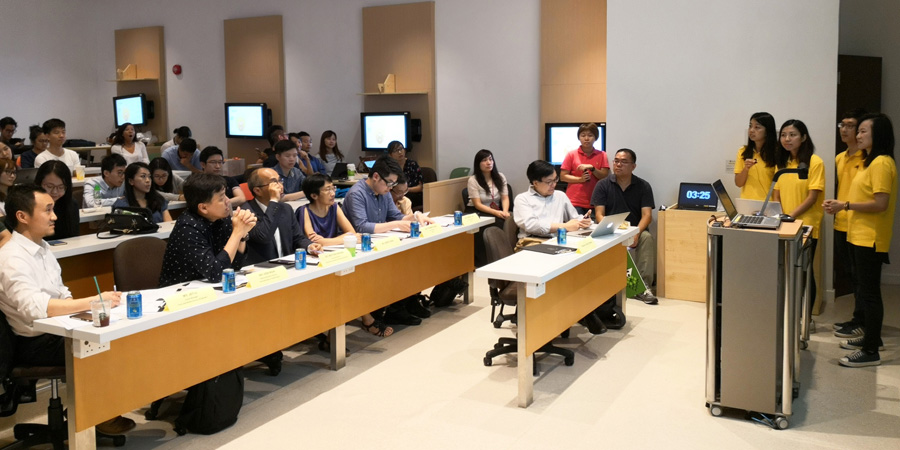 The first time ever the MSc(ECom&IComp) programme had the Case Study Project Public Presentation on 24 July 2018. Six teams of students were presenting their innovative e-commerce business plan after months of hard work. We were honoured to have six alumni as the judges of this public presentation.
As part of the capstone experience, students work as teams on E‐Commerce startup businesses encompassing market research, competitive analysis, business innovation, marketing plan, real execution or simulation, financial analysis and so on. The public presentation is an important moment for the students to showcase the integration of what they have learnt throughout the programme to apply the knowledge to their own businesses.
At the end of the presentations, all other audience could cast their votes for the project which they considered the best. Team AdOther was selected as the People's Choice.
Thanks to all the teams for the good presentations. And thanks to the judges for their voluntary support and sharing to the teams. We are expecting some teams would turn their work into real-life businesses and wish them every success in the near future.