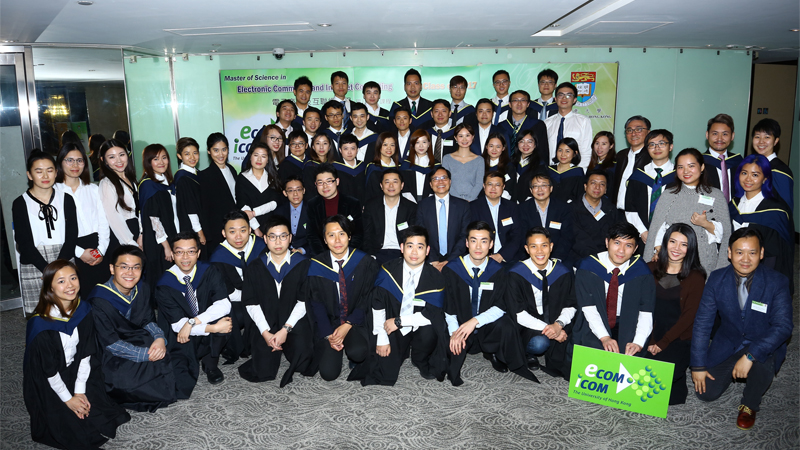 The Graduation Dinner was held on 1 December 2017. We were honoured to have Mr. Liu Zhongdong, President of Ruijie Networks, as the guest of the dinner. In addition to the inspiring speech by Prof. Paul Cheung, the Programme Director, graduates had a rare chance to hear Prof. Paul Cheung singing together with Simon Chu, 2017 graduate, at the dinner.
More than 60 graduates and guests attended the dinner and celebrated the achievements of graduates. Special thanks to Ms. Happy Xu and Mr. Derio Chan for representing Class 2017 as the MCs of the dinner. It was a relaxed and enjoyable reunion of graduates, alumni, instructors and staff. Congratulations to all of you!
Graduates can login to the Graduate Directory to see all photos.