SADEH, Norman
MS, University of Southern California; PhD, Carnegie Mellon University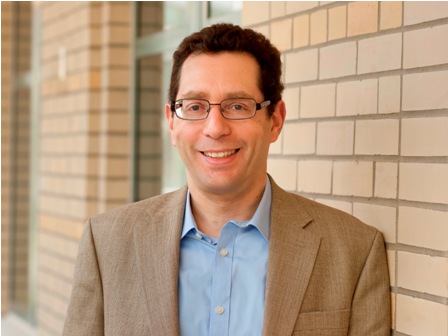 SADEH, Norman
Professor in School of Computer Science, Carnegie Mellon University
Director, Mobile Commerce Laboratory and e-Supply Chain Management Laboratory, Carnegie Mellon University
Co-Director, PhD Program in Societal Computing and MSIT Program in Privacy Engineering, Carnegie Mellon University
Visiting Professor, Department of Computer Science, HKU
---
Norman Sadeh is a Professor in the School of Computer Science at Carnegie Mellon University (CMU). His work spans mobile and IoT, cybersecurity and privacy, human computer interaction, machine learning, artificial intelligence and intelligent assistants. Over the years, his research has been credited with influencing the development of products and services at a number of companies as well as activities at government organizations such as the Federal Trade Commission. He currently leads two of the largest domestic research projects in privacy (www.usableprivacy.org and privacyassistant.org). Norman is co-founder and co-director of the School's Master's Program in Privacy Engineering. Earlier he also co-founded and for 10 years co-directed the School of Computer Science's PhD Program in Societal Computing.
In the late nineties, Dr. Sadeh served for two years as chief scientist of the European Commission's EUR 550M (approx. USD $650M) initiative in e-Commerce, which at the time included all pan-European cybersecurity and privacy research. As such he contributed to a number of European policy initiatives revolving around the Internet, cybersecurity and digital privacy.
Norman is also a successful entrepreneur, having served as founding CEO and, until its acquisition, as chairman and chief scientist of Wombat Security Technologies, a company he co-founded to commercialize anti-phishing technologies he developed as part of research with several of his colleagues at CMU. Under Norman's leadership, Wombat Security Technologies grew to become a leading provider of anti-phishing and cybersecurity awareness training technologies and was just acquired for $225M by Proofpoint (NASDAQ: PFPT) in February 2018.
Norman's research is often featured in the press, including articles in the Wall Street Journal, New York Times, Wired Magazine and many other popular media outlets. Dr. Sadeh received his PhD in computer science from Carnegie Mellon University, an MSc, also in computer science, from the University of Southern California, and a BS/MSc in Electrical Engineering and Applied Physics from Brussels Free University. For the past 11 years, he has been a visiting professor of computer science at Hong Kong University, where he comes and spends two weeks each year.